Premier Hydro ​Excavation & ​Masonry Restoration
Vortex Restoration
Success is a result of completing projects on schedule and maintaining the standard of ​quality that will surpass the required, not only by the client, but by the industry itself. If ​a contractor can meet those requirements, both in scheduling and quality, then they're ​bound to be successful. More often than not, it is the small details that will get you ​recognized as a leader in the utility excavation and masonry industries.
Dean W. LaMeer Jr.
Founder, Vortex Restoration
Vortex Restoration is proud to offer hydro ​excavation services to businesses. Hydro ​excavation trenching uses pressurized water and ​an ever-present vacuum excavation system to cut ​a circuitous or straight-line ditch of various ​dimensions in the ground. Very precise ​construction projects require precision excavation ​techniques.
Perfect For:
Pipeline Companies
Oil & Gas Companies
Telecommunications
Refineries & Plants
Municipalities
Federal & State Agencies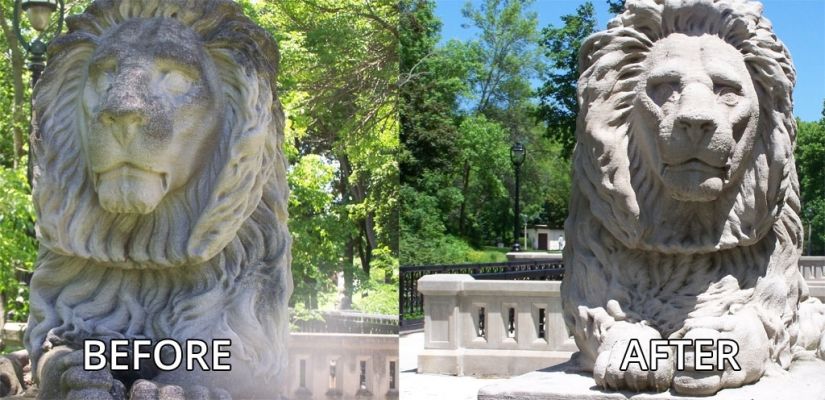 Award Winning Masonry
Restoration Services
Since 1987, Vortex Restoration has built a reputation on values and a strong ​commitment to providing professional, safe, and quality masonry services to ​our clientele. Our commitment is far more than professional: it's personal. Vortex ​Restoration has been awarded Milwaukee's Cream of the City Restoration Award, ​Preservation Award, and the Mayor's Design Award amongst others for masonry ​restoration.
Vortex Restoration specializes in masonry restoration and tuckpointing for ​historical homes, businesses, schools, and museums.
Hiring Hydro Excavation Drivers
With our growing workload, we are looking for new members to ​contribute to our success. Contact us today to apply! *CDL Required