About Vortex Restoration
Vortex Restoration is Southeastern Wisconsin's elite hydro excavating and masonry restoration provider. We proudly service the Racine, Kenosha, and Milwaukee areas.
"Success is a result of completing projects on schedule and maintaining the standard of quality that will surpass the required, not only by the architect and owner, but by the industry itself. If a contractor can meet those requirements, both in scheduling and quality, then they're bound to be successful. More often than not it is the small details that will get you recognized as a leader in the construction industry."
Dean W. LaMeer Jr.
Founder, Vortex Restoration
Vortex Restoration is committed to our word, our quality, and the finite details that come with every job. This is how we've successfully become a trusted hydro excavation and masonry leader in southeastern Wisconsin. Project managers depend on contractors to deliver on time service without a decline in quality. As Dean Lameer, our founder, stated above, it is the details that set Vortex Restoration apart from the competition. Hydro excavation and masonry restoration services are offered by Vortex Restoration with a focus on precision and quality.
---
Hydro Excavation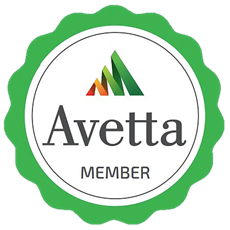 There are many reasons why Vortex Restoration is known and trusted for hydro excavation needs when it comes to projects of all sizes. No other reason is more important than Vortex Restoration's verification and membership with Avetta. Continual Avetta verification and tracking requirements ensures that Vortex Restoration is fully compliant with all OSHA documentation and requirements, and is fully licensed. Keeping workers and work sites safe is of the utmost importance!
Vortex Restoration owns and maintains our hydro excavating equipment, including our brand new TRUVAC HXX Hydro Excavation Truck. Vortex Restoration prides ourselves on providing high-quality hydro excavating services through the use of well-maintained hydro excavation equipment and tools.
Hydro excavation services are available throughout the year in both warm or cold conditions. This means your projects do not have to wait until it heats up from the winter or cools down from the summer. Our TRUVAC HXX Truck makes this possible with its heated water tank. Anytime of year is ideal to have your excavation project completed using our hydro excavating services.
Hydro excavating services are optimal in potholing, which is the process of verifying the dimensions and types of underground utilities, such as fiber optics. Hydro excavation is perfect for day lighting, which refers to the uncovering of underground utilities. Vortex Restoration also uses hydro excavation for trenching needs and applications. All without the potential hazards and service interruptions that are prevalent with standard excavation processes.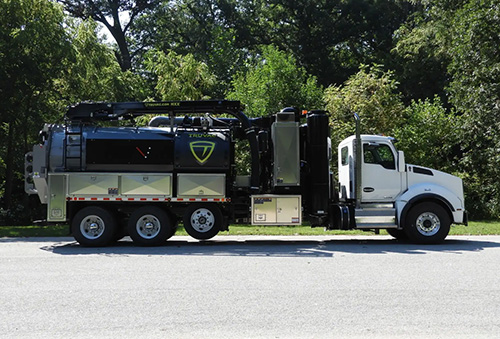 The following industry sectors are best served by Hydro Excavation:
Pipeline Companies
Oil and Gas Companies
Telecommunication Companies
Refineries/Plants
Municipalities
Federal & State Agencies
Utility Owners Engineering Firms
Construction Firms
Subsurface Utility Engineering
Environmental Firms
Vessel/Barge Operations
Drilling Rigs/Platforms
---
Masonry Restoration and Tuckpointing
Vortex Restoration has been providing restorative masonry services since 1987 with a focus on historical homes, buildings, museums, and more.
Below is a sampling of clients who partnered with Vortex Restoration for masonry restoration services:
University of Wisconsin - Milwaukee
University of Wisconsin - Whitewater
City Hall - Racine
Historic Lions Bridge - Milwaukee
Layton Avenue Bridge Restoration - Milwaukee
Paddock Lake Heights
Greendale Historic Society & Firehouse
Milwaukee Public Library
Somers Post Office
Fort McCoy Medical Center
Southern Wisconsin Center
Milwaukee Area Technical College (MATC)
Vortex Restoration is a proud recipient of the following awards for masonry restoration within the Milwaukee area:
The Cream City Restoration Award
Mayor's Design Award
Preservation Award
Best of Milwaukee Award